OATS
---
Click:1268  Time:2016-01-06 15:22:00
OATS
Oats provide one of the best remedies for feeding the nervous system, especially when under stress .The oat remedy is considered a specific in cases of nervous debility and exhaustion when associated with depression .It may be used with most of the other nerviness, both relaxant and stimulatory ,to strengthen the whole of the nervous system. It is also used in general debility. The high levels of silicic acid in the straw will explain its use as a remedy for skin conditions, especially in external applications.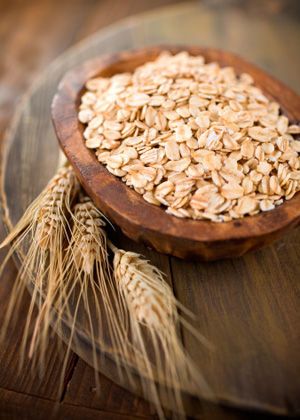 PART USED seed and whole plant
COLLECTION The seeds and straw are Gathered in late summer at harvest time .
The stalks are cut and bound together .Leave them upright to dry and then thresh out the fruit.
The straw is just the crushed dry stalks.
CONSTITUENTS Seeds:50% starch, alkaloids including trigonelline and avenine;
saponins , flavones, sterols , vitamin B Plant straw: Rich in silicic acid ; mucin, calcium
ACTIONS Nervine tonic, anti-depressant, nutritive, demulcent, vulnerary